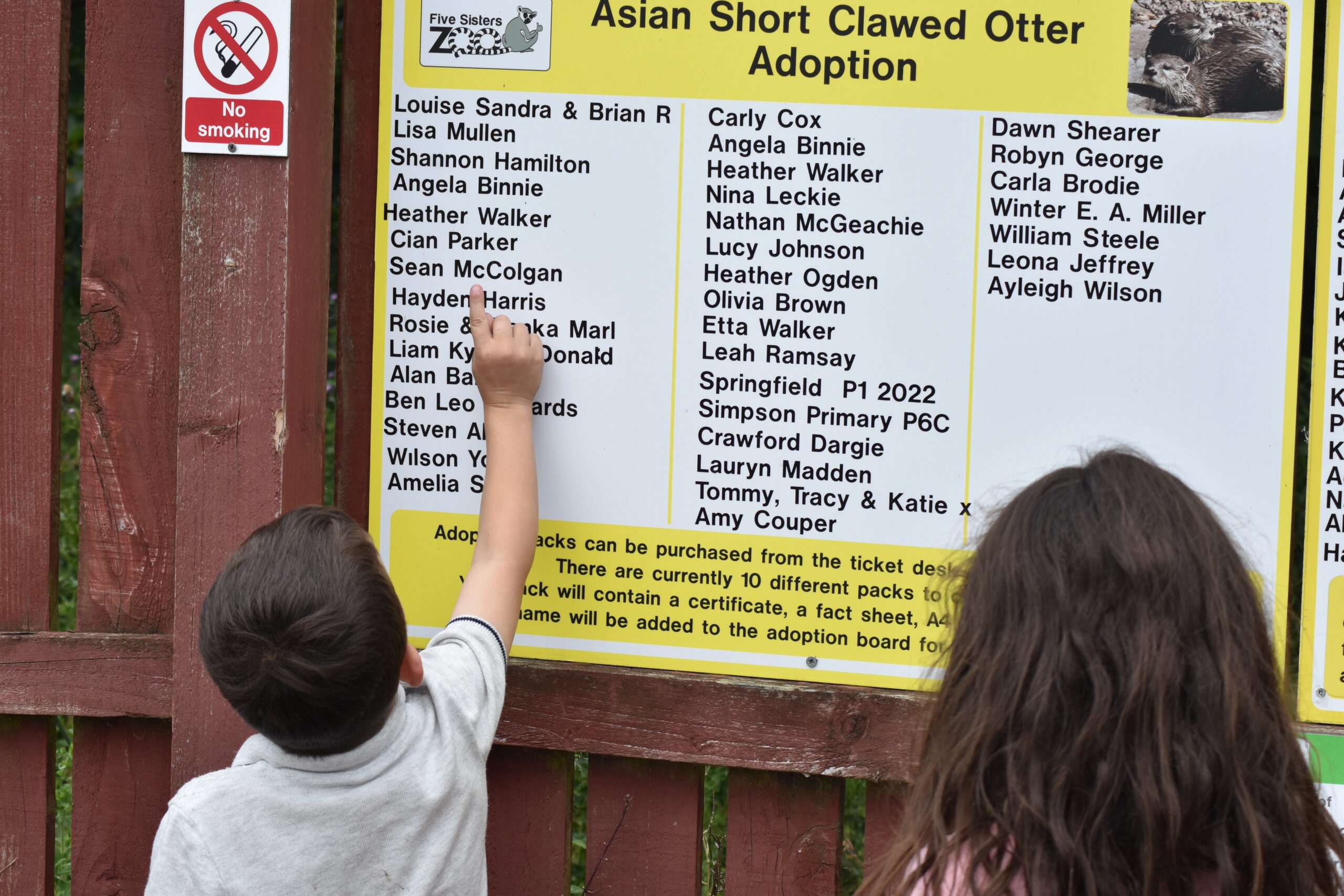 Get involved with the Five Sisters Zoo adoption programme. You will help support your favourite animals and in return we will send you an adoption certificate, a cuddly replica toy, a fact sheet and poster. You will also get your name up on the adoption board right next to your chosen animal's enclosure (names will stay up for at least one year).
Please Note – When purchasing, please place the name that should be placed on the adoption board in the Additional instructions panel.
IMPORTANT
On the CART page please add the name of person who will be Adopting the Animal in the 'Additional Instructions' panel.