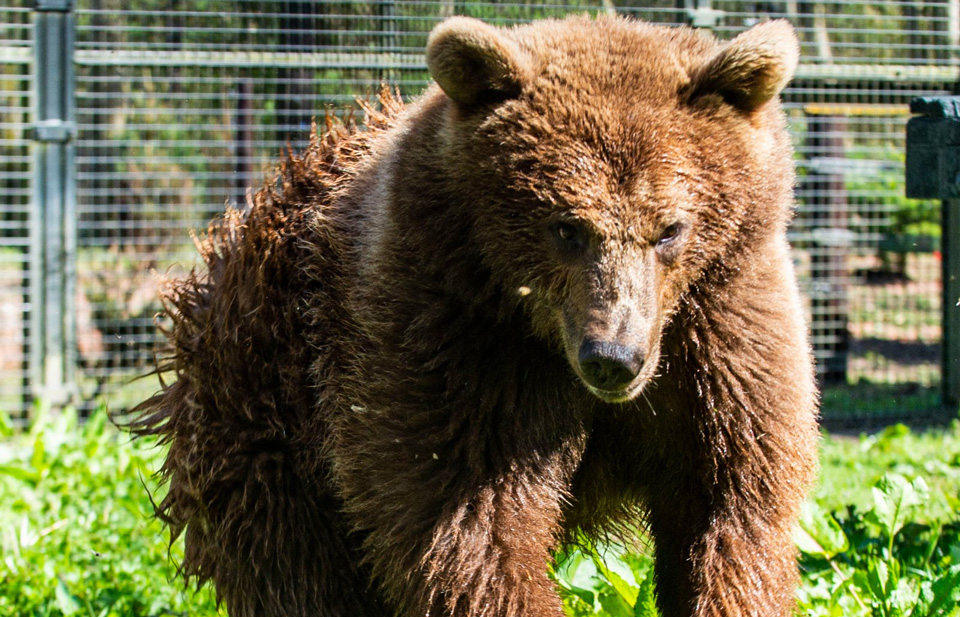 Bears
Since 2012, Five Sisters Zoo has worked with the Natuurhelpcentrum in Belgium to relocate six different rescued European Brown Bears to Scotland.
After a high profile fundraising campaign, Carmen, Suzy and Peggy were the first to join us in 2012. These three elderly bears had spent the majority of their lives in a circus and enjoyed a few peaceful years in our 2.5 acre bear woodland. Sadly we said goodbye to the last of the original bears (Carmen) in 2019.
Henk and Eso joined us in 2018 after being removed from a roadside restaurant where they had spent their early years in very poor conditions. They settled in quickly and became firm favourites with many of our visitors. Everyone at FSZ was devastated by the sudden loss of Henk in early 2020.
Byara arrived in April 2022 and quickly integrated with Eso in our woodland enclosure. As a cub, she was found orphaned and later had to be taken to the Natuurhelpcentrum to ensure she was cared for properly.
Lions
Working with the Natuurhelpcentrum in Belgium we relocated four ex-circus lions to Five Sisters Zoo in October 2015. The four males were quickly named Boss, Skinny, Twin one and Twin two.
After their years performing in a travelling circus all four boys were nervous upon their arrival but after some incredibly hard work from our keeping team they settled in well.  Sadly, we lost Twin Two in 2021 but on your next visit you will still be able to see the other three lions thriving in their grassland inspired habitat.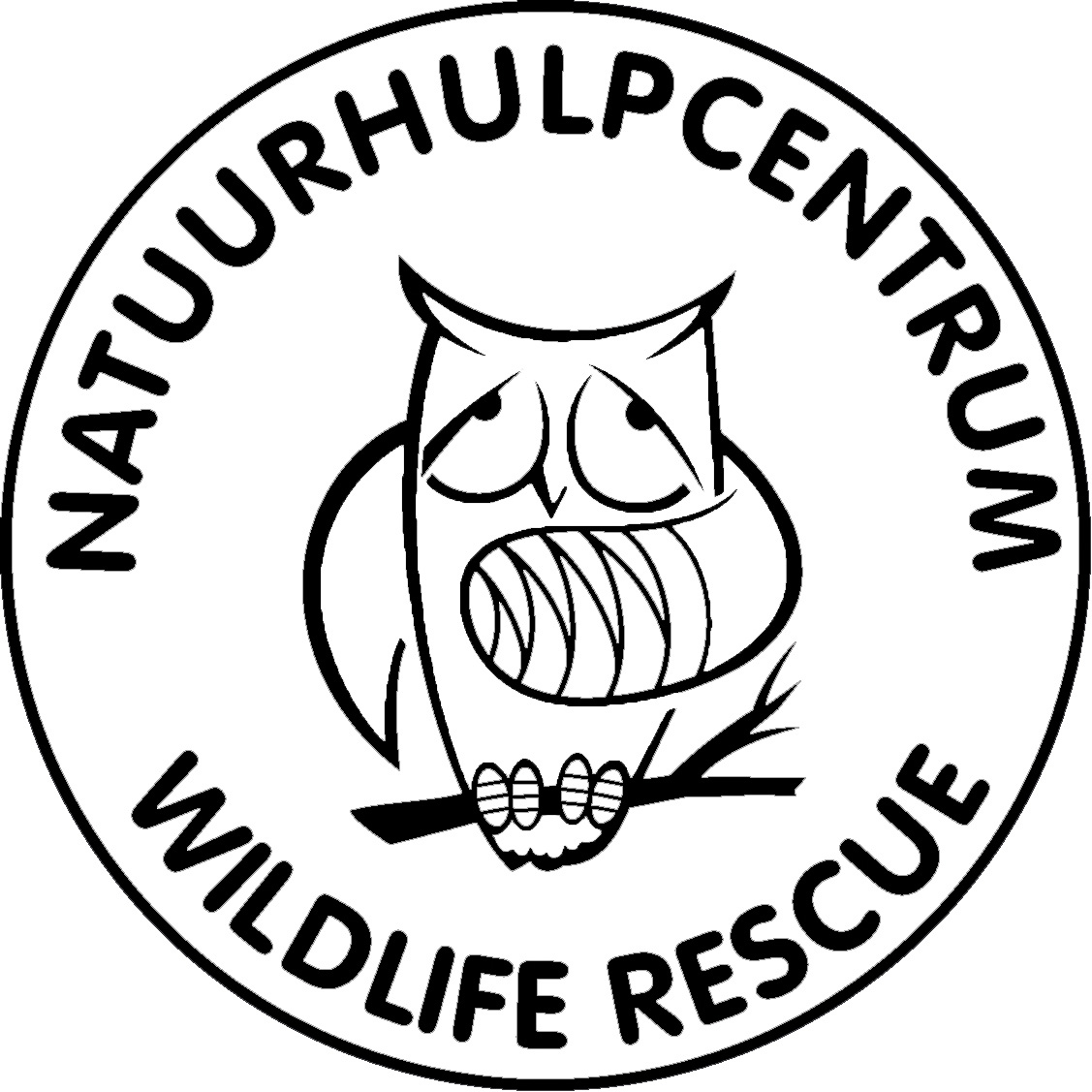 FSZ and Natuurhelpcentrum
Much of the animal rescue work that Five sisters Zoo have been involved with over the years has been alongside the Natuurhelpcentrum in Belgium. This fantastic facility has helped with many difficult rescue cases and we are proud to have rehomed animals they have saved to Scotland.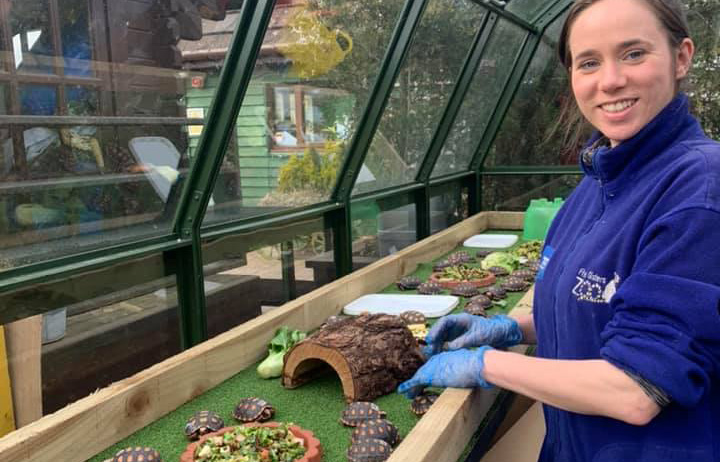 Red-Footed Tortoises
In 2020 Five Sisters Zoo agreed to provide a home to over 100 red-footed tortoises that were seized by law enforcement in the UK. They were being transported illegally and faced a very uncertain future. Some of the tortoises have now left the zoo but we still provide care to many of them.